Are you concerned about the motivation of your senior employees ?
Willing to ensure continuity and the vitality of your organization's workforce?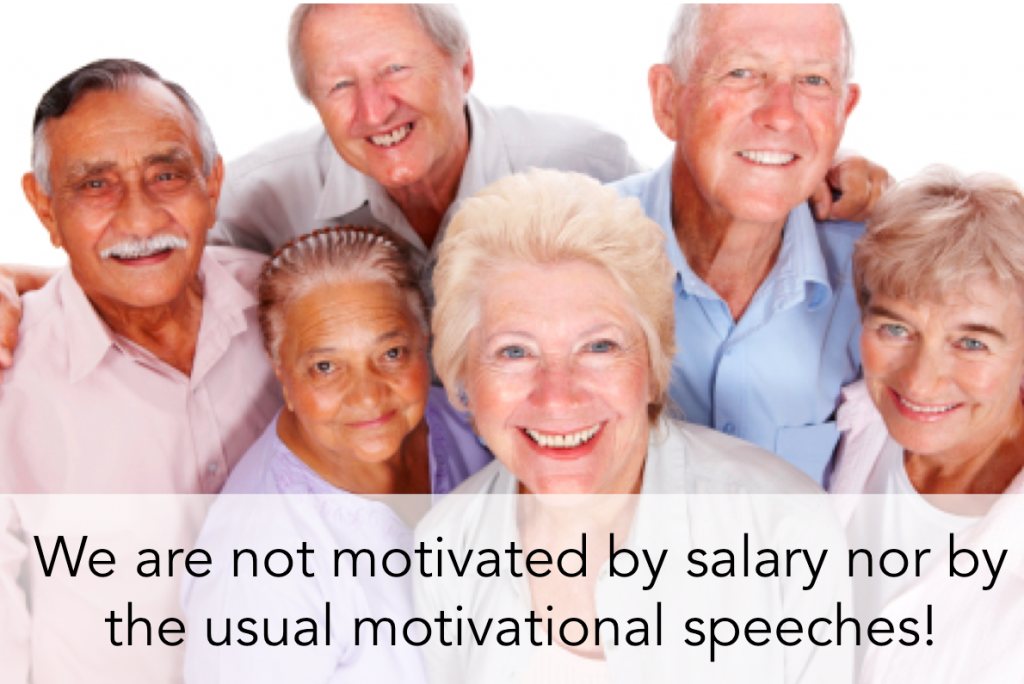 Attend a presentation on a new powerful concept, the « Career Legacy Circles ».
A « Career Legacy Circle » is a reflection oriented space created to bring together 6 to 12 people in the later stage of their active working life.
The process aims to develop two new bodies of knowledge: knowing how to remain motivated while staying and knowing how to leave feeling satisfied of one's achievements. It implies, among other things, wrapping up commitments and transmitting one's professional legacy.
The output is multiple:
A project to transfer some specific know-how of senior employees to other employees. This transfer can create a new powerful sense for the employee and is also benefitial to the company to retain knowledge.
An action plan for the senior employee to remain and to regain motivation for his remaining career life.
Potentially some proposals to the HR department on how to improve working conditions for senior employees.
More about this approach here!
You are a senior employee and want to benefit from this approach on an individual basis, you're also welcome as you can join one of our inter-company journeys.
Interested by this solution? Register for one of the 2 presentations during which you will discover testimonials by Novartis (Pierre Leman , HR Director) and HR Systemics (Anoucha Galeazzi). The presentations will be given in English, Dutch and French depending on the participants.
Dates of the presentations :
Tuesday 1 March 18 :00 – 19:00
Wednesday 2 March 9 :00 – 10 :00
Location :
Institute of Neurocognitivism
Tervurenlaan, 81
1040 Brussels
If you want to register, send an email indicating which conference you will attend to:
vincent.dewaele@gmail.com