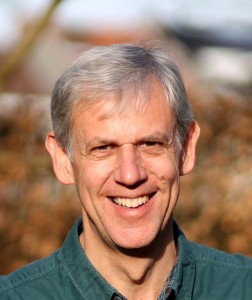 Vincent De Waele
Born in 1959
Formerly Business Transformation Director (Mobistar, France Telecom/Orange subsidiary)
Brussels, Belgium
The world I live in is changing, fast, very fast. And what about me? Do I change to cope with this "Changing World"? Do I need and want to change? Do I have the ability to change? How do I preserve myself? Or should I first build my inner capacity to be present? Isn't mindfulness my best way to enjoy life whatever changes happen?
Over the years I gradually developed a passion to deal with these matters. I started with strategy execution and programme management but felt the limitations they had. Then, I discovered the world of emerging methodologies and I was seduced by their effectiveness as well as their respect of the human being. From that moment on, I explored new worlds like Whole System Changes, Collaborative Systems, the New World of Working, Corporate Social Responsibility and its alter ego Socially Responsible Investment, Neurosciences and I started practicing mindfulness and meditation.
But above all, I started to question the very nature of change: being more mindful now, creating spaces and systems for people to connect, initiating conversations that matter, contributing to a sustainable world …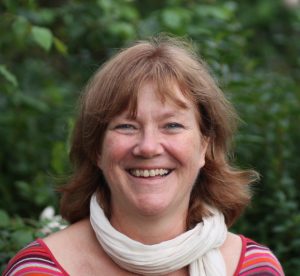 Françoise De Waele
Born in 1959
Françoise De Waele lives and works in Brussels, a very cosmopolitan city often called "the heart of Europe". She speaks French, Dutch, English and Spanish and can facilitate workshops on intercultural topics in English and French to either business people as an associate partner of the company "Changing World" or to business students as a lecturer and the head of the International Office of Ephec. Her approach to diversity is mostly based on games and focuses on self-knowledge and the the links between culture and neurosciences. She is a CultureQs facilitator cultureqs.com/ and has trained in the neurocognitive approach developed by the Institute of Neurocognitivism in Brussels fr.neurocognitivism.be/. As head of the International Office at EPHEC (Ecole Pratique des Hautes Etudes Commerciales in Brussels, she is responsible for the development of the international strategy dealing with partner institutions in Europe, North and South America, Australia, India and China. She prepares students for academic exchange programmes in universities around the world. She is also a lecturer in Intercultural Communication and Management. She is convinced of the need for people to exchange perspectives on their different approaches to life in order to foster collaboration within this globalised world.
Françoise was born in 1959 in the Belgian Congo where she lived for 9 years. She spent 5 months in a Dutch family in Tilburg (The Netherlands) and 5 months at a language school in Oxford (UK) before starting Germanic philology studies at the Catholic University of Louvain. She has been living in Brussels since. She is from Walloon parents but lives with her Flemish husband in a large house in Brussels where they have been welcoming guests in Bed and Breakfast accommodation for more than 25 years now. Her 3 children have inherited from her love of cultures as they have found partners in India, Sicily and the Czech Republic. One of them lives in New Zealand. Her favourite readings include management, multicultural and psychological subjects as well as novels by authors from all over the world.